Finally time to put the car through its paces. This past weekend was the Motorstate Challenge at Gingerman Raceway in South Haven, MI. Had a great time out on the weekend. Did not push the car overly hard the first time out – just wanted to make sure everything worked as planned and started tuning all of the suspension components. ABS is still not functional – hope to have that turned on soon as it will make a big difference at the track. No heating issues or suspension issues which was great as it was quite hot out. Overall very happy how it worked. Couple more times out to the track and we should be much faster.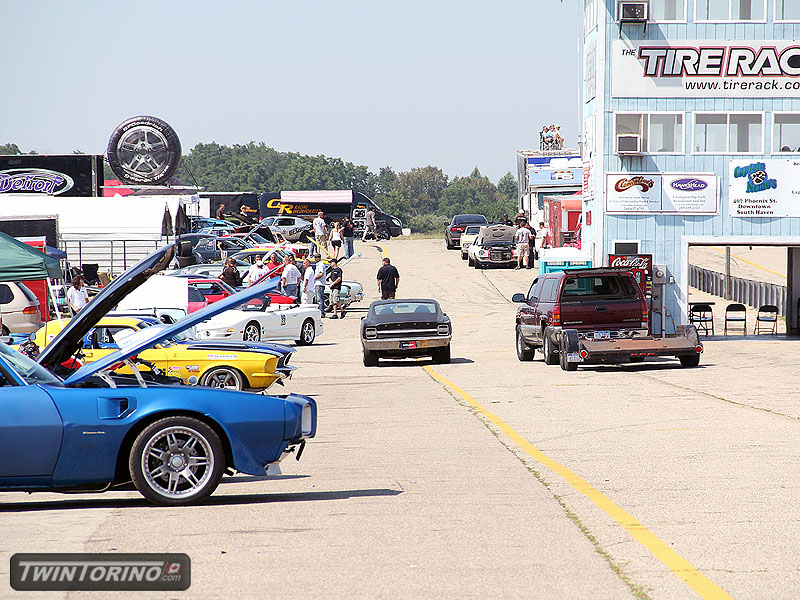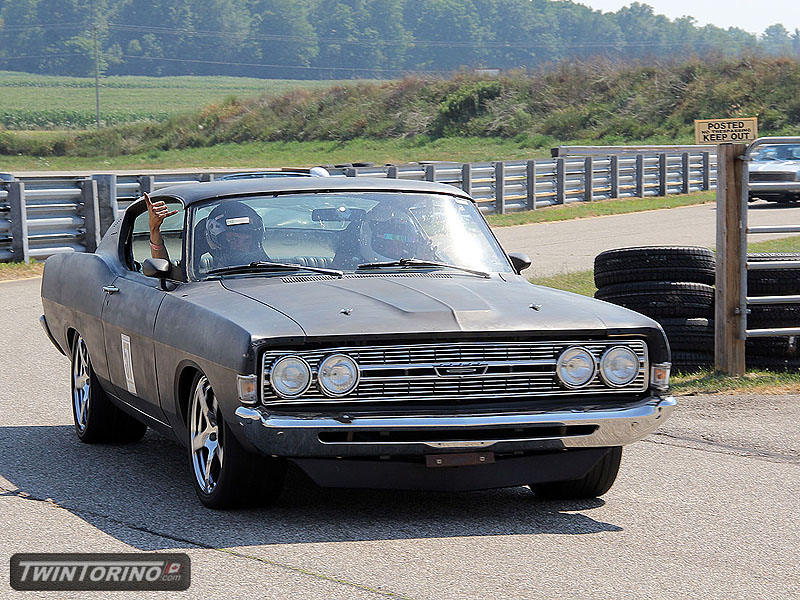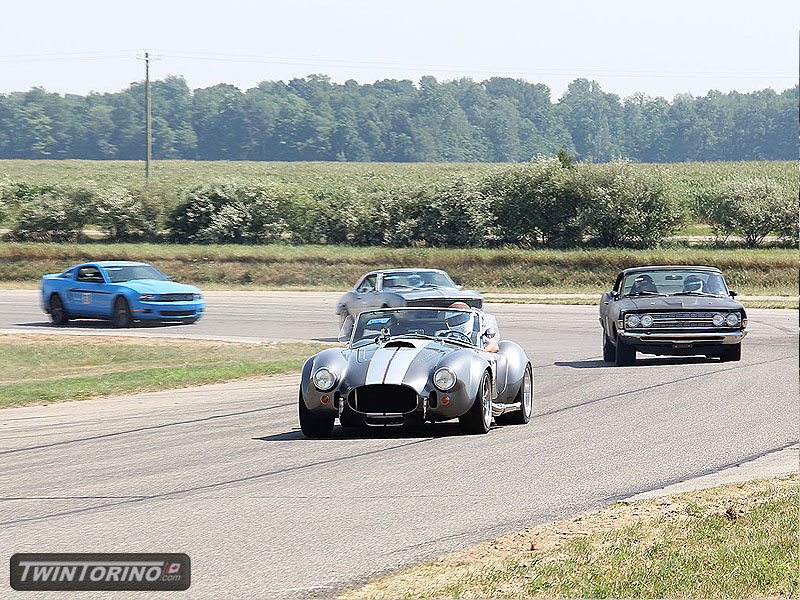 Didn't break anything on the car.. unfortunately the same can't be said about the truck. Halfway to the track (3.5 hour drive) the trailer hitch decided to pull itself through the frame rails. Made a loud bang and when we went to take a look – this is what we saw. No real fix for this on the go – pulled the Torino off the trailer and drove it the rest of the way. Also had to play it safe at the track since there was no ride home now if something broke. Ended up putting 300 miles more on the car than planned.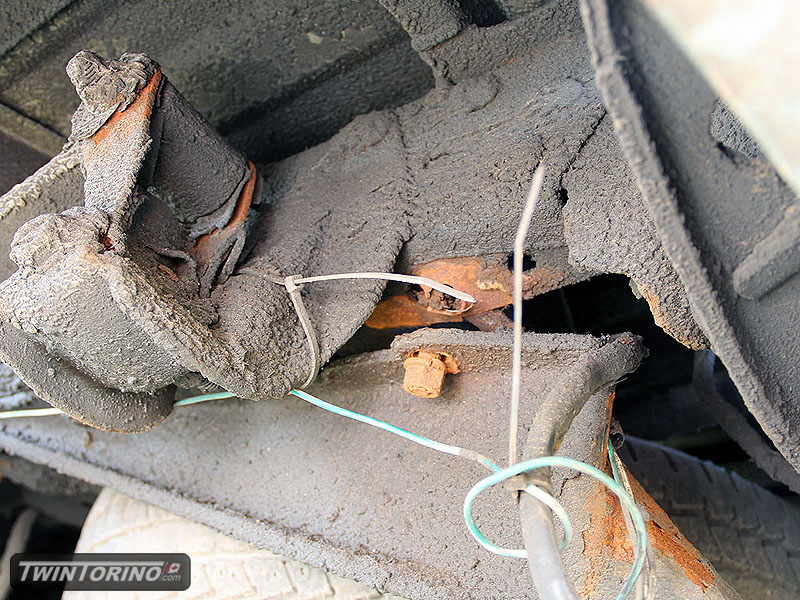 Couple of pictures taken by Lane Automotive. Maybe this is why front spoilers have stiffeners :). Need to add that to the t-do list. Special thanks to Torino420 for the Camaro spoiler idea.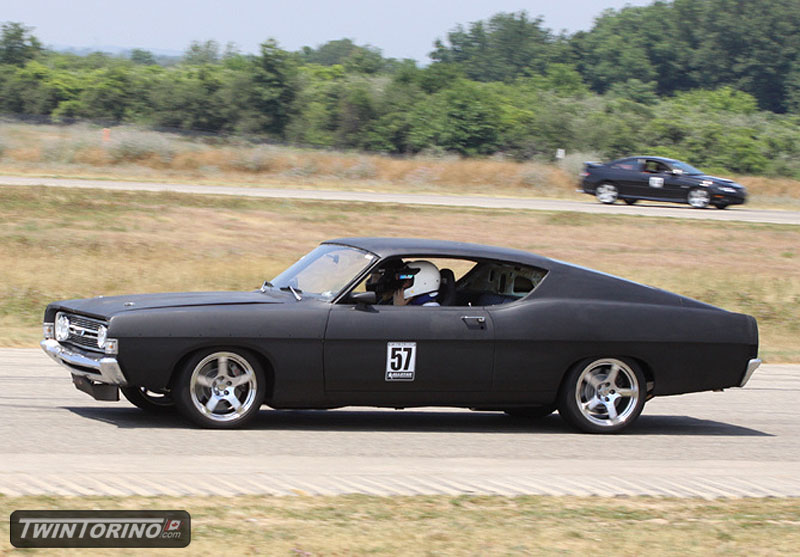 Lots more pictures located at this site.
http://www.motorstate.com/photoGallery.htm
Ultra rare 4 pod cluster.. supposedly the only one every made :). Almost have it done and ready for the new gauges. Should have them done for the bash.